About Trilogy Laboratories
Trilogy Laboratories was founded in late 2014 by Dr. Kristen Flaharty. The company represents the fusion of her 20 years of ethical pharmaceutical product development experience with Dr. Patrick Flaharty's world-class Cosmetic Surgery and Medical Spa.
Both Drs. Flaharty were involved in creating the Azul Medical Spa's product line over the past 10 years utilizing a number of private label skin care vendors. One of those was a local custom manufacturer, IntegraDerm, founded in 1996. Integraderm created quality personal care products from the development stage through manufacturing, marketing and distribution locally and nationally. The IntegraDerm brand contained some of the finest ingredients incorporating vitamins A, C, D, E, botanicals, amino acids, hyaluronic acid, shea butter, aloe, and peptides to name a just a few. IntegraDerm was vended to Home Shopping Network, Private labeled for plastic surgeons and Medical Spa practices, destination Spas and Days Spas around the Country and had gained quite a market share during the early 2000s. 
In 2014, after much discussion, the Drs. Flaharty decided to purchase the IntegraDerm brand as it was well known and respected in the local area and provided some key products for the Azul Medical Skin Care line. "We had contemplated manufacturing our own products for years, and the IntegraDerm brand provided us with the perfect platform from which to build", noted Kristen Flaharty. 
As Dr. Patrick Flaharty stakes his reputation on both his products and services, it is critical for him to be certain about the quality and integrity of the products he provides for his patients. Dr. Kristen Flaharty has spent her career developing products. The perfect blend of these two skill sets was created in Trilogy Laboratories, utilizing the IntegraDerm products as a starting point.
Since the asset purchase, an aggressive R&D program to tweak and modernize the existing products as well as develop new products for an exceptional Medical Grade skin care line has begun. Our manufacturing facility is an entirely self-contained FDA registered production facility, creating and manufacturing some of the finest and most effective skin care products in today's market at competitive prices. Presently, Trilogy's product library contains over 200 product formulas. 
SCIENCE
Formed by two Drs., science is at the heart of all products manufactured by Trilogy Laboratories. Based on our science background, Trilogy Laboratories is able to cut through the hype of claims which are not substantiated by science. In addition, many products may have active ingredients present, but in such small quantities that they are ineffective. Trilogy Laboratories is committed to providing products with appropriate levels of active ingredients. All products are fully vetted prior to launch.
BEAUTY
With more than 20 years of experience, and having performed over 20,000 facial rejuvenation procedures, Dr. Patrick Flaharty is a pre-eminent authority on beauty. Author of "Look Younger Now", he believes in restoring natural beauty, and maintaining healthy skin. The key is to look natural, not overdone. Dr. Flaharty brings an unparalleled aesthetic eye to his patients and that perspective is part of the culture of Trilogy Laboratories.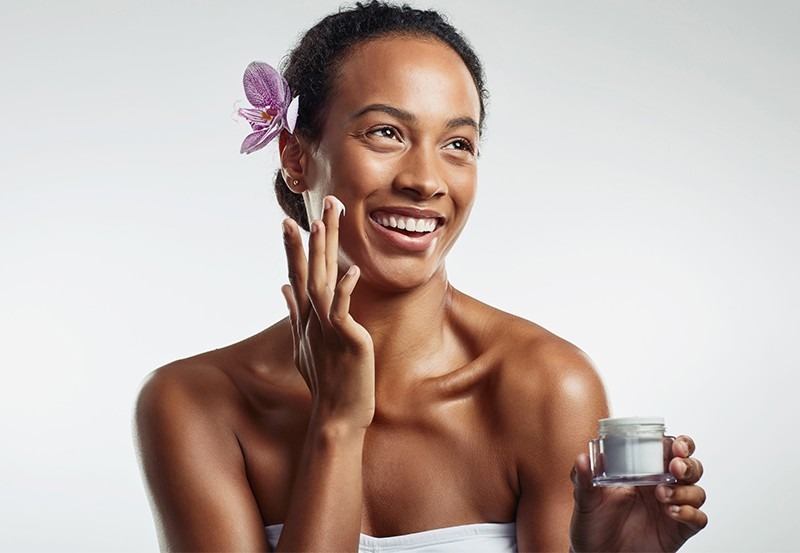 INNOVATION
At Trilogy Laboratories, we consider ourselves forward thinking in the skin care and custom manufacturing industry. Trilogy keeps abreast of the leading market trends and is involved in an aggressive R&D program to provide our customers with leading-edge products