Private Label
A private label skincare product is one that is made by a third-party manufacturer (that would be us) but sold by another company under their own brand's name (that would be you)! Some private label (also known as white label) manufacturers are set up so that only slight changes can be made to the label, while others (like Trilogy Labs) allow the company to choose their own packaging, labeling method (printed label, silk-screened or hot stamped) and make as any changes as desired to the label with different colors, shapes and even metallics at play to make their brand come to life!
What Are The Benefits Of Private Label Products?
With a plethora of branded beauty product lines that already hold the spotlight in a very large and crowded arena of skin care, why bother private labeling?  Actually, the benefits are so compelling that more spas and medical clinics are turning towards private label skincare, especially during COVID-19, as consumers shift the way they spend due to preferred products being out-of-stock, financial constraints, or new buying journeys.
Many consumers are also reporting a better-perceived experience with private label products than with their previous makeup or skincare brand.  Upwards of 66% of consumers reported a better experience for less money making private labeling more sensible and profitable than ever before.
Some benefits of self-branding include:
No Competition – Never lose a sale to an online distributor again! As a matter of fact, you know have the opportunity to also sell your products through an online distribution site increasing your brand's exposure, your product sales, and your bottom line!
Brand Elevation- Offering self-branded products elevates your company's status in the eyes of your customers.  You've tailored your offerings to the specific wants and needs of your clients and if you are a spa or medical clinic, your customers will appreciate how you have developed a line that is "in-line" with the services that you already offer and that they know and love.
Higher Profit Margins – You determine your expenses when you choose your laboratory, packaging, and labels and you also determine your retail sales price. That means you have control over your profit margins.  No more "MSRP" that you need to adhere to; you can increase prices or put products on sale at your own discretion.
No Large Opening Orders or Yearly Minimums – With branded lines, there is often a very large opening order, and many times that order includes items that you don't even want.  And if you don't buy a certain dollar amount every year, you could lose your account.  Set your own pace of purchase by private labeling and stocking the products that you need when you need them!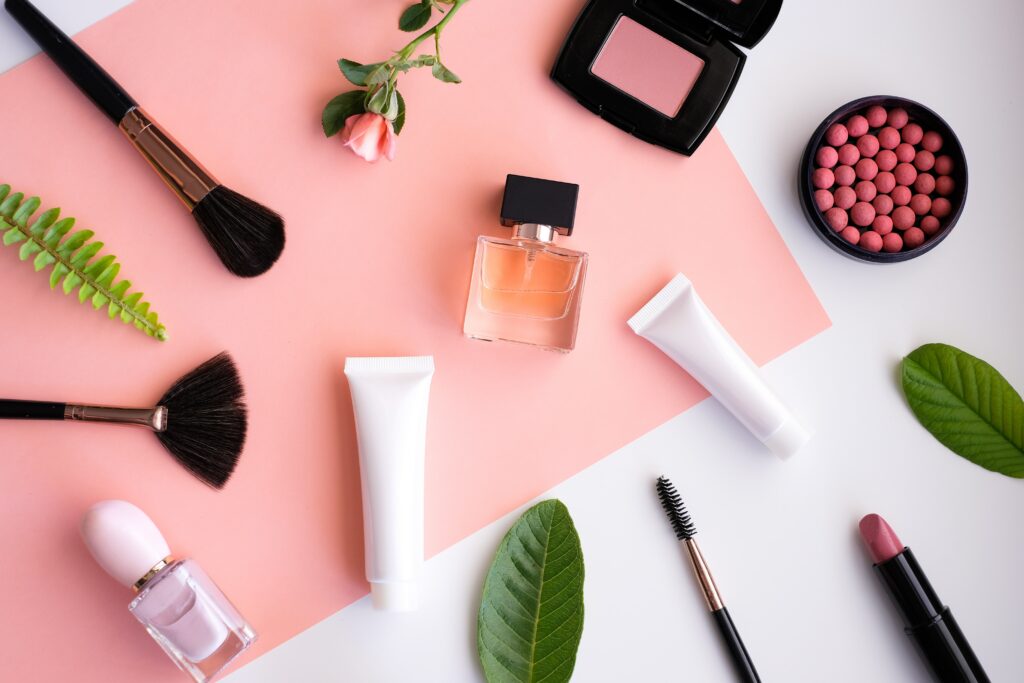 What Is The Unique Opportunity For Business Growth?

When you private label, not only do you have the opportunity to sell to your clients and your online fan base, but there is a unique opportunity to sell to other businesses!  Many private label skincare entrepreneurs pitch to and get picked up by sole proprietors, small companies, and even large retail chains that then resell their products to a diverse and large audience.  Your one-of-a-kind product line means the sky's the limit when it comes to retailing opportunities.
Why Trilogy Laboratories?
Trilogy Laboratories stands out from the other private label companies in a variety of ways that all benefit YOU!
As a seasoned pharmaceutical product development professional, Dr. Kristen Flaharty, founder of Trilogy Laboratories, has spent many years in the industry developing prescription drug products for national and international companies.
She recognized that small companies desired to private label high-quality products but needed low quantity opening orders – and that no other manufacturing company was serving this population.  Kristen filled that gap by developing Trilogy Labs offering active ingredient-packed products with minimum order quantities (MOQs) as low as 12 units per product.
Trilogy's experienced Project Consultants will advise on private labeling and guide you through the process ensuring your experience is enjoyable and the outcome exceeds your expectations.
Blending technologically advanced ingredients with organic botanical extracts, Trilogy Laboratories offers a beautiful fusion of science and nature.  We look forward to partnering with you and helping you turn your private label vision into reality!
Speak to Our Project Consultants Today to Learn More About Our Private Label Skin Care Offerings!
What Is The Process For Turnkey Private Labeling?
Trilogy has a simple 5-step process for getting your line started:
Request samples and evaluate products
Select products and packaging
Provide your logo and name your products
Approve your labels
Place your order
Available Private Label Products
For almost 20 years, physicians, estheticians, and aesthetic medical and skin care professionals have used Trilogy products. We understand that patients and clients come to you for solutions and that you need products with evidence-based results you can rely on.
Trilogy offers a variety of packaging that you can use to create your own look.
Speak to Our Project Consultants Today to Learn More About Our Custom Manufacturing Skin Care and Hair Care Offerings!