Private Label Eye Care
What is Private Label Eye Care?
A private label eye care product is one that is made by a third-party manufacturer but sold by another company under their own brand's name. Some private label (also known as white label) manufacturers are set up so that only slight changes can be made to the eye care label, while others allow the company to choose their own packaging, labeling method, and make as any changes as desired to the label with different colors, shapes and even metallics at play to make their eye care brand come to life!
Eye care treatments are some of the top-selling private label skin care products on the market. When you brand your own line of eye care, you are sure to experience a myriad of benefits.
No Competition – Never lose a sale to an online distributor again! As a matter of fact, you now have the opportunity to also sell your products through an online distribution site increasing your brand's exposure, your product sales, and your bottom line!
Brand Elevation- Offering self-branded products elevates your company's status in the eyes of your customers.
Higher Profit Margins – You determine your expenses when you choose your laboratory, packaging, and labels and you also determine your retail sales price. That means you have control over your profit margins.
No Large Opening Orders or Yearly Minimums – With branded lines, there is often a very large opening order, and many times that order includes items that you don't even want. And if you don't buy a certain dollar amount every year, you could lose your account. Set your own pace of purchase by private labeling and stocking the products that you need when you need them!
Benefits of Private Label Eye Care Products
Eye contact is a very important skill used when people converse. It not only helps us to bond, but it is one of the most powerful ways to communicate confidence and conviction. Unfortunately, the eye area can be one of the first places that begins to show signs of aging; and wrinkles, puffiness, hollowness, or just straight up looking fatigued are no boost to anyone's self-esteem.
So why is the skin around the eyes so vulnerable to oxidative stress caused by sun exposure, environmental stressors, poor nutrition, low hydration and smoking? There are a few factors that make this area particularly delicate, prone to deterioration, and perfect for corrective serums, gels, and creams:
There is literally a hollow space under the eyes. This lack of bone structure makes the appearance of this area dependent on the strength and thickness of the tissue that covers it, which decreases as we age.
This tissue is missing fat and muscle which helps make skin firm and plump. Lack of these supportive elements makes the skin more prone to becoming loose and caving in.
The skin under the eyes is very thin and can easily develop fine lines and laxity causing visible symptoms of poor diet, lack of sleep, and stress such as dark circles and puffiness.
It's for these reasons that eye treatments remain at the top of the list for top-selling beauty products and why your brand can benefit from effective private label eye cream.
For private label eye care treatments to be effective, look for active ingredients that help ward off these signs of aging:
Fine Lines and Wrinkles – Alpha Hydroxy Acids such as Glycolic, Lactic, and Mandelic along with Peptides help to stimulate our own production of collagen and elastin keeping skin taught and elastic.
Dark Circles – Chrysin from Passionflower in Haloxyl™ helps to reduce the amount of blood pigmentation under eyes brightening the skin.
Puffiness – Caffeine and Arnica help to reduce water retention in the under-eye area.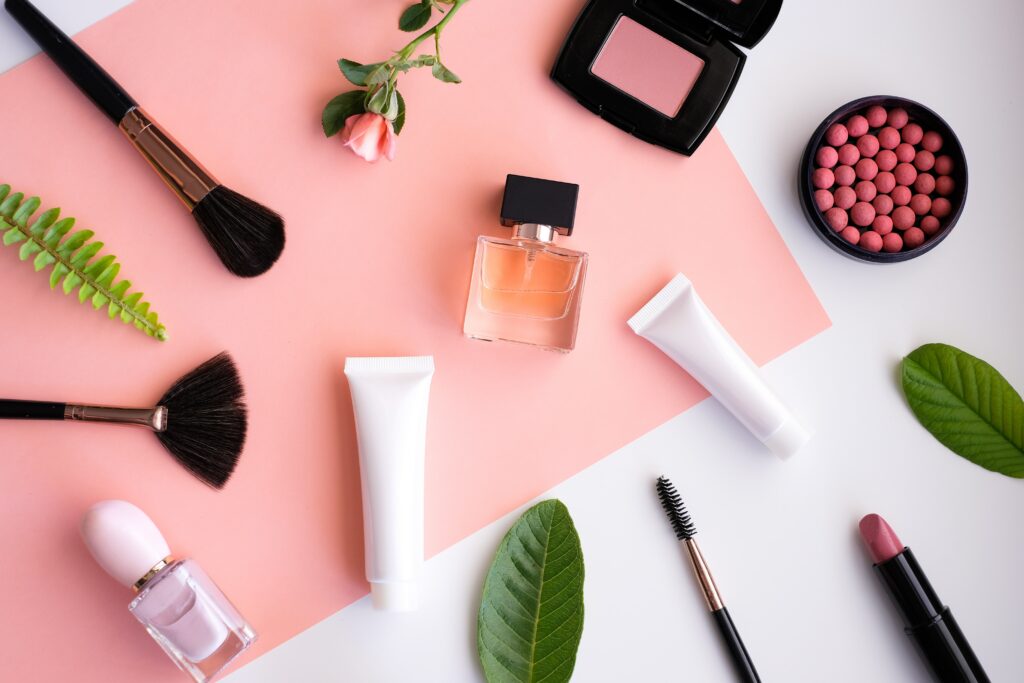 Trilogy Laboratories Private Label Eye Care Products
At Trilogy Labs, we make sure that our private label eye care products are packed with active ingredients that make a visible difference in the appearance of your peepers. From corrective eye creams to lash enhancing serums, our selection of private label products ensures that your customers will be elated with your self-branded products.
Corrective Eye Serum – This flower-full serum boasts a brightening combination of science and nature to help illuminate the eyes. Eye'fective™, with its potent blend of Jasmine and Hawthorn flowers, diminishes under eye melanin by up to 21% and increases collagen by over 115% for brilliant, lifted eye tissue. Chrysin from Passionflower in Haloxyl™ helps to reduce the amount of blood pigmentation under eyes also helping to brighten skin while simultaneously stimulating collagen production.
Gold Eye Mask – Colloidal Gold and Hyaluronic Acid are impregnated in this gel mask to help plump and smooth fatigued skin. Retinol and Oat Peptides stimulate repair of skin including the production of collagen while Plum and Grape Seed Extract contribute vital antioxidants and vitamins for a luminous healthy glow!
Lash & Brow Serum – Halt hair loss and restore lush lashes and brows with this technologically advanced blend of science and nature. Capixyl™, a combination of Peptide and Red Clover, targets the main cause of hair loss with improvements to the hair follicle in just 8 days of treatment. Redensyl® combines Larch and Green Tea extracts with an Amino Acid and Zinc producing a 214% increase in the hair growth rate after 10 days of treatment.
Liquid Crystal Eye Gel – This deeply hydrating eye gel contains a powerhouse of multiple anti-aging ingredients delivering immediate and long-lasting results! Perfluorodecalin delivers a blast of oxygen plumping and hydrating skin while powerful ingredients work to restructure and repair, warding off wrinkles. Liquid Crystals add a soft shimmer creating a diffusing effect to illuminate under eye shadows. Imperfections are diminished and fine lines are immediately reduced.
Luxury Eye Cream – Copper-bonded Peptides in conjunction with Matrixyl 3000® boost elastin production and promote firming in the delicate under-eye area. Caffeine and Arnica reduce puffiness while Vitamin K and Arbutin brighten eyes by addressing both hyperpigmentation and extended capillaries that lead to dark circles.
Ultra-Peptide Eye Cream – The ultimate active, moisturizing, and deeply penetrating Peptide combination for the delicate eye area. Peptides derived from Rice Bran, Soybean, and Silk activate tissue growth factor (TGF-beta) stimulating collagen synthesis promoting firm skin. Clinical trials of Matrixyl 3000® showed a 33% decrease in wrinkle density and a 23% reduction in the number of wrinkles after 12 weeks of treatment. Includes botanical actives that have been clinically shown to dramatically reduce the appearance of dark circles and puffiness around the eyes (35% reduction after 8 weeks).
Private Label Eye Care Process
Trilogy has a simple 5-step process for getting your private label line started:
Request samples and evaluate products – Explore our vast selection of eye care products with the opportunity to add unique botanical extracts or fragrance.
Select products and packaging – Once you have decided on your private label eye care products, you can choose from any of our packages to create your own unique look.
Provide your logo and name your products – You can choose to use one of our graphic designers to help you lay out your labels with your company's name, logo, and colors.
Approve your labels – When you approve your label design, we will have them printed by a professional digital press printer.
Receive your order – Product launches take about 6 weeks with label design and printing. After that, re-orders typically take 1-3 weeks.
Why Trilogy Laboratories?
When you choose Trilogy Labs, you are partnering with a manufacturing facility with a focus on premium skin care products. We offer a high level of flexibility with a choice in packaging, the ability for you to fully design a unique label, and an opportunity to add your brand's specialty ingredient or fragrance to your products! Our minimums start at 12 units giving small companies the opportunity to private label products with the ability to scale up as the business grows.
And because we are a full-service private label laboratory staffing seasoned chemists, we can help you formulate and fill your customized products.
Let Trilogy Laboratories be your one stop shop for realizing your private label beauty product dream!
Contact Us Today to Learn More About Our Private Label Eye Care.